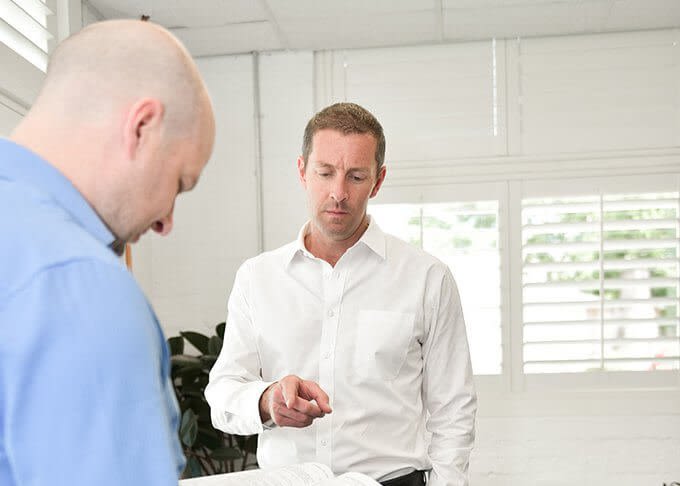 THE LAW OFFICE OF CHAD WEST: A FULL SERVICE LAW FIRM IN DALLAS, TEXAS
Our team of attorneys is dedicated to protecting the legal rights of our clients. If you need representation on a personal injury matter, the Law Office of Chad West is here to help. We offer excellent legal representation.
As experienced litigators, the attorneys of the Law Office of Chad West know how to get results. We will fully prepare your case for trial, while exploring all options for resolving the matter without trial. This approach helps our clients achieve a successful outcome, whether it is found inside or outside of a courtroom.
A LOCAL LAW FIRM WITH A BROAD REACH
Based in the North Oak Cliff neighborhood, the Law Office of Chad West is committed to the Dallas community. Our attorneys handle cases of all sizes, from large matters involving millions of dollars to minor personal injury cases. We believe in providing highly-personalized services to meet our clients' needs.
Our commitment to the Dallas community can be seen through our participation in local charitable events, and our open door policy when it comes to those who need legal representation. We welcome walk-in clients at our office, and will work hard for each and every one of our clients. We have the experience, skill and knowledge to handle cases of all size and complexity levels.
The Law Office of Chad West is committed to fighting for the rights of individuals, in cases both large and small.
PERSONAL INJURY EXPERTISE
Our attorneys are adept at handling personal injury cases. We will work hard to ensure that you receive the compensation you deserve for your injuries.
When a trial is necessary, we work to ensure your case is presented to a fair jury who will evaluate your damages fairly before a jury of your peers. Communication is essential to a successful outcome. You're encouraged to ask us any questions you have along the way and we'll get you an answer quickly. We'll keep you in the know of the process and status of your case so you can keep your eyes on the finish line.
SKILL AND STRATEGY
With broad experience in a number of fields of law, the attorneys of the Law Office of Chad West can assist clients with personal injury issues. We are proficient at finding some resolution to our clients' needs, and will explore a variety of options to reach the best possible outcome.
Reaching the best outcome does not always involve going to trial. Our lawyers will assess your case, and develop the most effective and cost-effective strategies to help you achieve your goals. If a solution cannot be reached without trial, our attorneys will vigorously defend your rights in court. Throughout the process, we will keep you informed and give you peace of mind that your case is in capable hands.
LAW OFFICE OF CHAD WEST
Our team has experience defending many cases in the Dallas Area and continues to build a reputation in the community that helps you get the best outcome. Law Office of Chad West has continued to hold the standard of representing each client and informing them of their options for the case.