10 Months or 10 Minutes, Why Evidence of a Prolonged Hazard Makes for More Successful Premises Liability Cases
March 14, 2016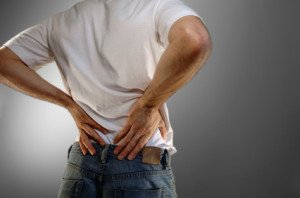 Injuries occur in restaurants, hospitals, grocery stores, and a variety of public places every day. These injuries can be caused by a variety of things, such as a collapsing chair or an unseen puddle. While many believe that the restaurant, hospital, or grocery store (termed businesses for the rest of this article) where the accident occurred should be automatically responsible for injuries caused by the hazardous condition on their property. This, however, is not necessarily true. While businesses generally have a responsibility to the public to keep their floors and chairs in a safe condition, the mere fact that a hazardous condition existed—and caused an individual's injury—will not in and of itself establish liability on the part of the business. Rather, the plaintiff must prove a variety of factors before the business may be held liable. Specifically, the plaintiff has the burden of proving: (1) that the business had actual or constructive knowledge of a condition on the premises; (2) that the condition posed an unreasonable risk of harm; (3) that the store did not exercise reasonable care to reduce or to eliminate the risk; and (4) that the store's failure to use such care proximately caused the plaintiff's injuries.[1]
Establishing the business had constructive knowledge of the hazardous condition is arguably one of the hardest elements to prove in a premises liability case—though it is a critical one as a business cannot breach a duty it does not owe and it can never owe a duty to correct a hazardous condition of which it is not aware.[2] To that effect, the dangerous condition that caused the injury must have existed for some length of time before a business may be charged with notice of that condition.[3] In Brookshire Brothers v. Aldridge, the Texas Supreme Court held that in order for Brookshire's to be liable for the slip-and-fall incident that occurred in their store, the evidence must establish that it is more likely than not that the hazardous condition existed for a long enough period of time to give the business a reasonable opportunity to discover the hazard and fix it.[4] Due to the nature of such cases, generally all the evidence of constructive knowledge will be entirely circumstantial. There are, however, better forms of circumstantial evidence that may indicate your case is more likely to succeed than others.
First, it is always a good idea for injured plaintiffs to document the scene of the accident via photographs or video. While premises liability cases may be won without such documentation, the chances of success go up substantially when the conditions of the premises at the time of the injury are documented appropriately. In cases where there is no photographic evidence, attorneys examining the potential success of a slip-and-fall case may need to resort to more creative means of establishing the existence of constructive knowledge. However, the success of such arguments is questionable at best. Take, for instance, Wal-Mart Stores, Inc. v. Gonzalez, a case in which the plaintiff argued that the macaroni salad the plaintiff slipped on had been on the floor long enough to establish the constructive knowledge element because it was contaminated with a lot of dirt and had other cart and footprints in it.[5] In considering this argument the court stated the dirty state of the macaroni salad did not make it more likely than not that salad had been on the floor long enough to charge store with constructive notice of it.[6]
Plaintiffs are much more likely to succeed, however, when there is evidence of a prolonged, or repeated, hazard over a period of time rather than evidence that may or may not indicate the hazard existed for a certain number of minutes. For instance, a stained floor caused by a continually leaky fridge or a rusty spot on a metal surface will certainly have a better chance of establishing constructive knowledge. While evidence that a hazard has existed for a certain period of minutes may in come cases be substantial enough to establish constructive knowledge (such as a puddle that 3 employees walked past in a 10 minutes time span), cases employing such evidence are generally less likely to succeed.
---
[1] Brookshire Grocery Co. v. Taylor, 222 S.W.3d 406 (Tex. 2006); H.E.B. Grocery Co. v. Resendez, 988 S.W.2d 218 (Tex. 1999); Wal-Mart Stores, Inc. v. Diaz, 109 S.W.3d 584 (Tex. App.—Fort Worth 2003, no pet.).
[2] Motel 6 G.P., Inc. v. Lopez, 929 S.W.2d 1, 4 (Tex. 1996); Gillespie v. Kroger Texas, L.P., 415 S.W.3d 589, 592 (Tex. App.—Dallas 2013, pet. denied).
[3] Brookshire Bros., Ltd. v. Aldridge, 438 S.W.3d 9, 16 (Tex. 2014).
[4] Aldridge, 438 S.W.3d at 16.
[5] Gonzalez, 968 S.W.2d at 936.
[6] Id.