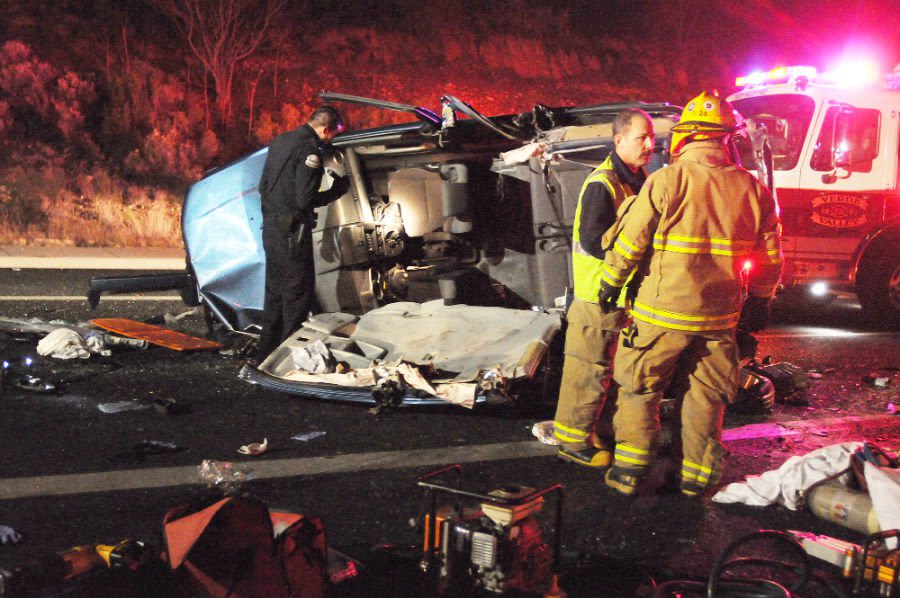 Car wreck? Don't make the mistakes I made
Sept. 24, 2018
I've been in two car wrecks in the last six years, one of which was a serious T-bone caused by a distracted driver who turned in front of me while I was moving at 30 mph.
My experience with that severe accident shocked me—literally. As an attorney who regularly represents individuals who have been hurt in traumatic car accidents, you'd think I would remember the basics. I forgot two incredibly important details:
Even after years and years of handling car collision cases, when I was involved in a wreck, I was so disoriented from the entire experience that I failed to take photos.

The driver who hit me was yelling and screaming, so the first responders kept him away from everyone. I was so dazed I didn't insist that the responding police officer provide me with his insurance information.
From working with personal injury clients, I have found that my experience is all too common. People may think they're fine and haven't sustained physical injuries. Maybe they wanted to give the other party the benefit of the doubt. Maybe they didn't want to seem demanding of the first responders. Whatever the reason, I've comforted many car crash victims in my office as they shared their experiences of enduring financial and physical suffering because of someone else's negligence and a faceless insurance company's unwillingness to pay damages.
Here are my Top 5 Tips to avoid losing big in a car crash.
Gather information. Most of us know to exchange insurance information with the other driver, but I'm going to expound on that. You need their name and insurance information, but I also recommend you obtain their contact information, plate number and driver's license number. You will need it!

Purchase PIP/UIM/UM insurance. PIP means "personal injury protection," and most people have this kind of insurance. UIM/UM means "underinsured or uninsured motorists" protection. If you are hit by an uninsured driver or involved in a hit-and-run, this insurance would kick in. It would also take effect if the cost of your medical bills exceeds the amount of coverage of the other driver's policy limits.

Call the police and make sure they file an on-site report. A police report provides official documentation of the collision. Police reports are hugely important for determining liability. They typically include:
date, time and location of the collision;

details of the accident, including a diagram of the accident scene (showing the intersection, lanes, position of the vehicles, location of skid marks and debris, etc.);

names of all parties and witnesses who were involved in and who observed the accident, including the owners and drivers of vehicles, and any passengers;

names and addresses of all injured parties (and possibly a summary of their injuries), whether they received medical attention, and whether they were transported to a local hospital;

description of weather, lighting and road conditions;

description of property damage sustained; and

descriptions of the vehicles involved in the collision.
Obtain contact information from any on-scene witnesses. People don't always stop, but if some Good Samaritan pulled over to check on you after seeing your crash, get their contact information! Witnesses may be able to testify to what actually happened which can be incredibly helpful for determining liability.

Call us as soon as possible to discuss your rights. Personal injury attorneys handle these cases on a daily basis. They know how to work with insurance companies and how to keep the cases moving forward. Some attorneys even work on a contingency basis meaning they don't get paid unless you do.
Need help? If you've been recently injured, don't wait to seek the advice of a personal injury attorney. In most cases, according to state law, there's a window of time within which a lawsuit must be filed. If you think you may need an attorney, don't wait to contact us.
As a result of my personal experience, I created an "Accident Report Guide" for my clients. An easy form to slip in your glovebox, it has helped remind numerous friends and clients of what an attorney/insurer will need in the days and months following a car collision. Download it here.