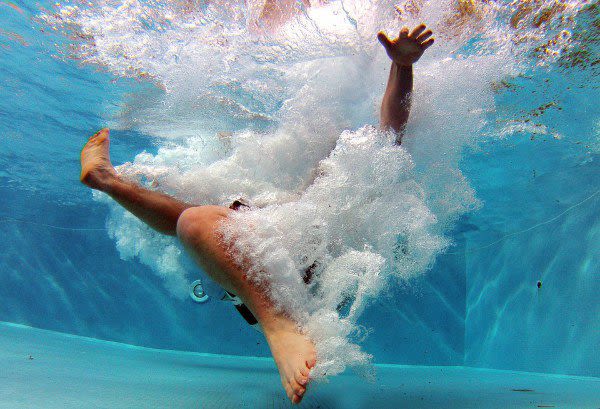 Premises Liability At Your Pool Party
July 12, 2017
Summer is a time for BBQs, pool parties, and… personal injuries? Every year, homeowners are sued by their guests for injuries arising due to faulty stairs, misplaced rugs, dilapidated porches, holes in the yard, and slippery pool decks.[i] If the guest is a social guest, legally described as a gratuitous licensee, the homeowner only has a duty not to injure him or her by willful, wanton, or gross negligence.[ii] A host, therefore, is not liable for ordinary negligence stemming from a dangerous condition on the premises.
WHAT CONSTITUTES A PREMISES LIABILITY?
As a quick aside, a host is still liable for active negligence that harms a guest. The courts have held that "active negligence" includes injuring guests with fireworks or BB guns. Active negligence is distinct from premises liability, as it is unrelated to the dangerous or defective condition of the premises.[iii]
Returning to premises liability, what constitutes "willful, wanton, or gross negligence"? Courts have answered this question by explaining that a guest injured at someone's home must prove the following: (1) a condition of the premises created an unreasonable risk of harm to the licensee; (2) the owner actually knew of the condition; (3) the licensee did not actually know of the condition; (4) the owner failed to exercise ordinary care to protect the licensee from danger; and (5) the owner's failure was a proximate cause of injury to the licensee.[iv] In plain English, a homeowner is liable to a guest if the homeowner knew of a dangerous property condition, which the guest was unaware of, and the homeowner did not protect the guest from the danger, resulting in the guest suffering an injury. There are two means by which a homeowner can protect a guest: warn the guest of the dangerous condition or make the premises reasonably safe.[v]
KEEP YOUR POOL SAFE
During the summer months, homeowners with swimming pools must be especially careful in keeping their pool areas safe. Each year, thousands of people go to the emergency room with pool-related injuries.[vi] This is why there is a state statute requiring swimming pools in many neighborhoods to be surrounded by a fence and child-proof latched gate.[vii] Many municipalities have similar ordinances.[viii] These laws are primarily intended to prevent children from trespassing and then drowning in the pool. Though trespassing persons normally are not owed any duties, trespassing children are treated more like social guests due to the theory of "attractive nuisance."[ix]
 Outside of drowning, slippery decks are another common issue. Homeowners should be sure to mop up large pools of standing water in the pool area. Choosing a non-slippery material for the area around the swimming pool is also important. Moreover, if you want to paint the poolside deck, be sure to use paint containing an anti-slip additive. This is because the deck around a pool should be "slip resistant."[x]
STAY MINDFUL
This summer, host many parties and have loads of fun, but be mindful of possible dangerous conditions on your property, especially your pool if you have one.

[i] Wochner v. Johnson, 875 S.W.2d 470, 472 (Tex. App.—Waco 1994, no writ) (defective stairs);
Bass v. Cummings, 415 S.W.2d 438, 438–440 (Tex. Civ. App.—Amarillo 1967, writ ref'd n.r.e.) (rug left near stairs); Harvey v. Seale, 362 S.W.2d 310, 311 (Tex. 1962) (dilapidated porch); Sullivan v. Trammell, 130 S.W.2d 310, 312–313 (Tex. Civ. App.—Waco 1939, writ dismissed) (hole in backyard); Towers of Town Lake Condo. Ass'n v. Rouhani, 296 S.W.3d 290, 294 (Tex. App.—Austin 2009, pet. denied).
[ii] Weekes v. Kelley, 433 S.W.2d 769, 773 (Tex. Civ. App.—Eastland 1968, writ ref'd n.r.e.).
[iii] Harrod v. Grider, 701 S.W.2d 937, 938 (Tex. App.—Beaumont 1985, no writ);
Martinez v. Martinez, 553 S.W.2d 211, 215 (Tex. Civ. App.—Tyler 1977, no writ).
[iv] State Dep't of Highways & Pub. Transp. v. Payne, 838 S.W.2d 235 (Tex. 1992).
[v] Vaulx v. Colbert, 1999 Tex. App. LEXIS 6822 (Tex. App.—Houston [14th Dist.] Sept. 9, 1999, no pet.).
[vi] Do I Need Extra Insurance For My Backyard Pool?, Allstate.com (March 2015), https://www.allstate.com/tools-and-resources/home-insurance/swimming-pool-insurance.aspx.
[vii] Tex. Health & Safety Code § 343.011(c)(7) (West 2017).
[viii] See, e.g., Collum v. Neuhoff, 507 S.W.2d 920, 923–924 (Tex. Civ. App.—Dallas 1974, no writ).
[ix] Banker v. McLaughlin, 146 Tex. 434, 443 (Tex. 1948).
[x] Towers of Town Lake Condo. Ass'n v. Rouhani, 296 S.W.3d 290, 294 (Tex. App.—Austin 2009, pet. denied).