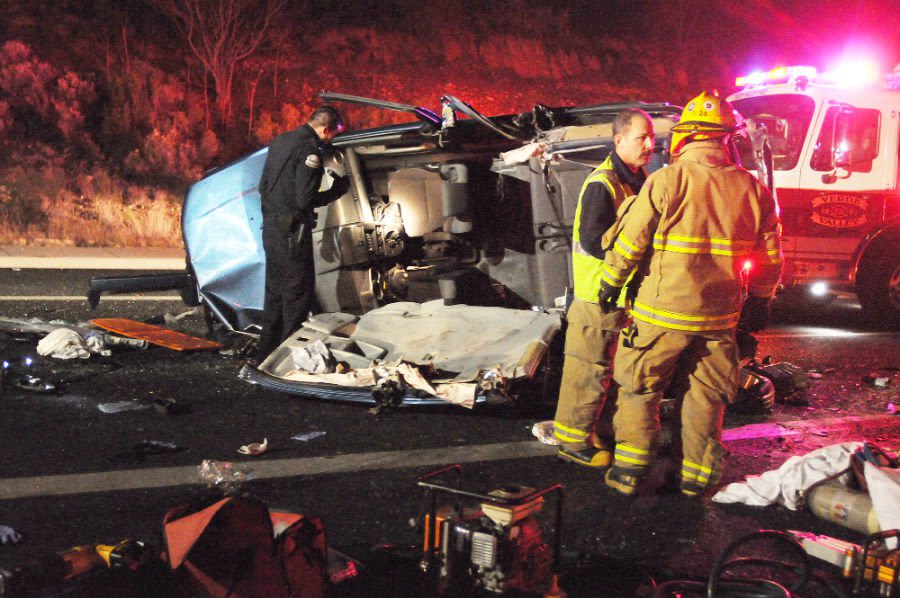 Top 5 Tips to Avoid Losing Big in a Car Crash
July 24, 2018
Per the National Highway Safety Administration, you have a 1 in 3 chance of being in a serious car accident in your lifetime.
It does not help to know that the average number of car collisions in the U.S. every year is 6 million. Or that more than 90 people die in car accidents every day.
2016 marked the deadliest year on U.S. roads in nearly a decade. Though traffic fatalities dipped slightly in 2017 (after spiking for two years), there were still more than 40,000 motor vehicle deaths. NHTSA data released last month suggests an estimated 7,950 people died in crashes in the first quarter of 2018.
According to the latest statistics compiled in 2012, 12.6 percent of U.S. motorists, or about one in eight drivers, was uninsured. That same year, enforcement officials in Texas reported that 13 percent, or about 2.6 million Texans, were driving without minimum insurance coverage - a violation of state law.
These statistics are scary. So how do you protect yourself, your property, and your loved ones?
1. Purchase PIP/UIM/UM insurance.
PIP means Personal Injury Protection. Most people opt out of this, but when you are in an accident, it covers anywhere from $2,500 to $10,000 of your medical bills. UIM/UM means Underinsured or Uninsured Motorists Protection. If you are involved in a hit and run, and you are unable to get information on the driver, if you are involved in an accident in which the other driver is not insured, or if you are in an accident in which your medical bills exceed the amount of the other driver's policy limits, UIM/UM may would cover you.
2. Gather information.
We cannot stress this enough! Take photos and obtain the other driver's information, including his/her plate number, insurance, license, and contact information. You WILL need it!
3. Call the police and insist on a report.
A police report is the official documentation of the collision. Police reports play a huge part in determining liability. They usually contain the following information:
· date, time and location of the collision;
· details of the accident, including a diagram of the accident scene (showing the intersection, lanes, position of the vehicles, location of skid marks and debris, etc.);
· names of all parties and witnesses who were involved in and who observed the accident, including the owners and drivers of vehicles, and any passengers;
· names and addresses of all injured parties (and possibly a summary of their injuries), whether they received medical attention, and whether they were transported to a local hospital;
· description of weather, lighting and road conditions;
· description of property damage sustained; and
· description of the vehicles involved in the collision.
4. Obtain contact information for any witnesses on the scene.
Witnesses are truly valuable to your personal injury case as they may be able to testify to what actually happened in the collision. You need to make sure you have their contact information.
5. Call an attorney as soon as possible to discuss your rights.
Personal injury attorneys handle personal injury matters on a daily basis. They know how to deal with insurance companies, how to obtain the necessary records to draft a demand, and they can be a great resource for guidance on how traffic laws work in your particular case. Some attorneys will even work on a contingency basis, which, in layman's terms, means they don't get paid unless you do.
Our personal injury department can help guide you through the muddle of the legal world. We will explain everything and can help you every step of the way. Call our office at (972) ASK-CHAD for more information.
Download your Accident Report Guide!